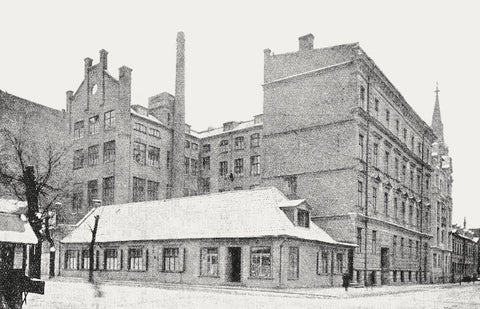 Heinrich Adolph Brieger at the Corduanian and Soap Maker Guild (third from left)
From a young age, H.A.Brieger aspired to pursue his craft—that of a soap maker. However, in Riga this craft lacked masters, so his father sent the 17-year-old boy to study in what is the modern-day Poland. In 1849, he returned from his studies and opened his first factory, which in addition to soap also manufactured candles. By 1852, he had already become a household name and helped to establish the Soap Makers' Guild.
H.A.Brieger was a true pioneer of his craft. His products garnered several prestigious awards, including the main prizes in Brussels (1891), Paris (1892), Saint Petersburg (1893), Chicago (1893), and at Riga's exhibition for its 700th birthday (1901).
By 1876, Brieger had turned his factory into a family business by investing in the education of his sons—Florentin and Wilhelm. They perfected their signature soaps and candles while also venturing into the world of perfumery.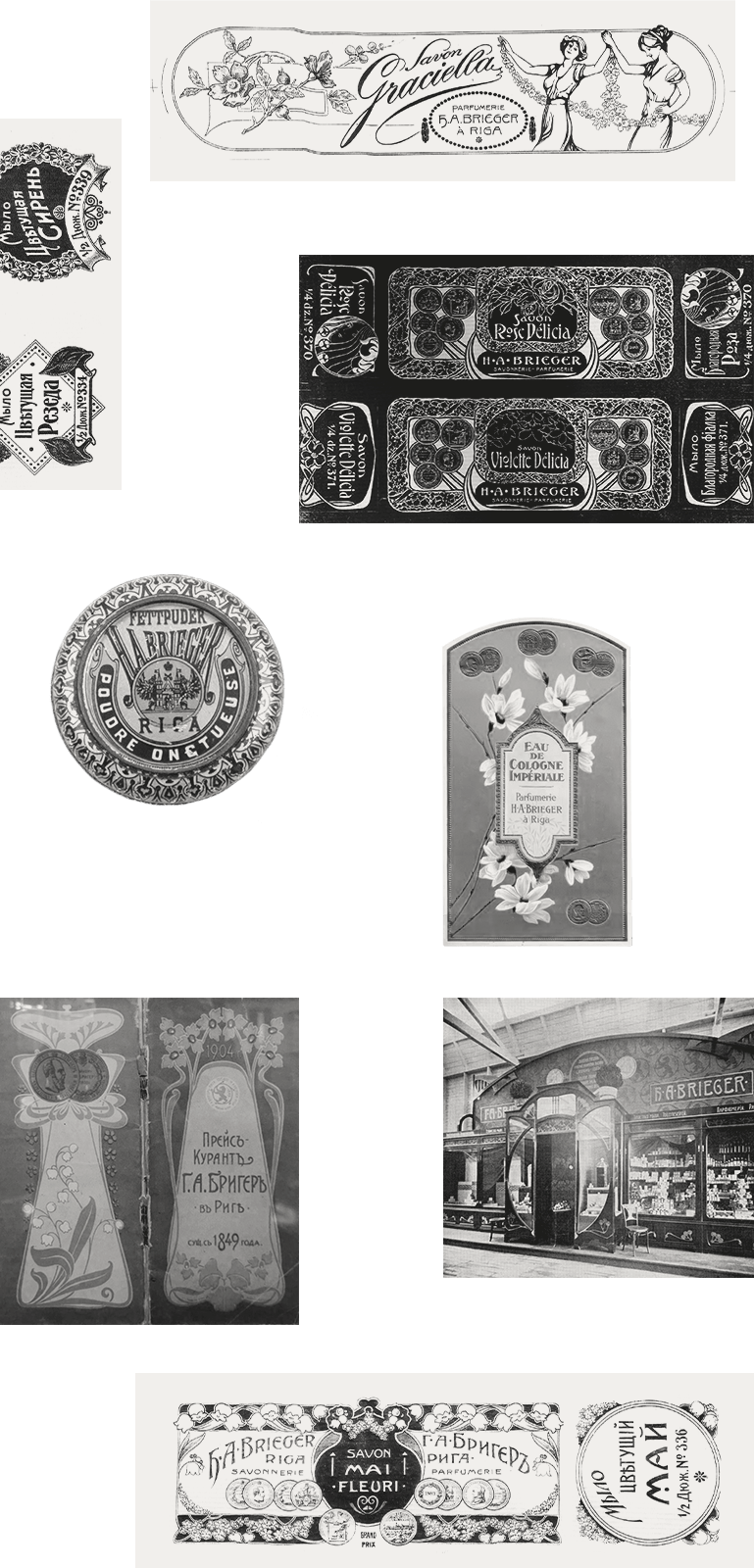 Heinrich Adolph Brieger at the Corduanian and Soap Maker Guild (third from left)
By the turn of the century, Brieger's company had grown into one of the biggest manufacturers in Latvia. Their selection of products had widened to include not just soap, candles and perfume, but also toothpaste, petroleum jelly, powder, lipstick, just to name a few! Florentin lead the company and then handed the reigns to his son Kurt and the 3rd generation. Kurt had graduated from the University of Zurich with a doctor's degree in chemical science and continued to carry on the family legacy.
The 4th Generation
We are the "4th generation"—craftsmen and entrepreneurs—here to resurrect the brand for the contemporary world.
We are Brigerians—true believers in the values and philosophy that the Brieger family put into their company: attention to detail, high quality standards and the importance of legacy.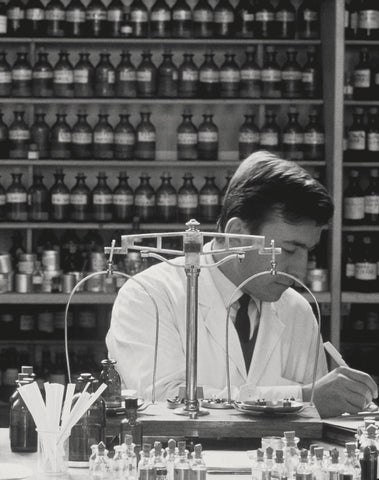 Subscribe and be among the first to experience the heyday of H.A.Brieger